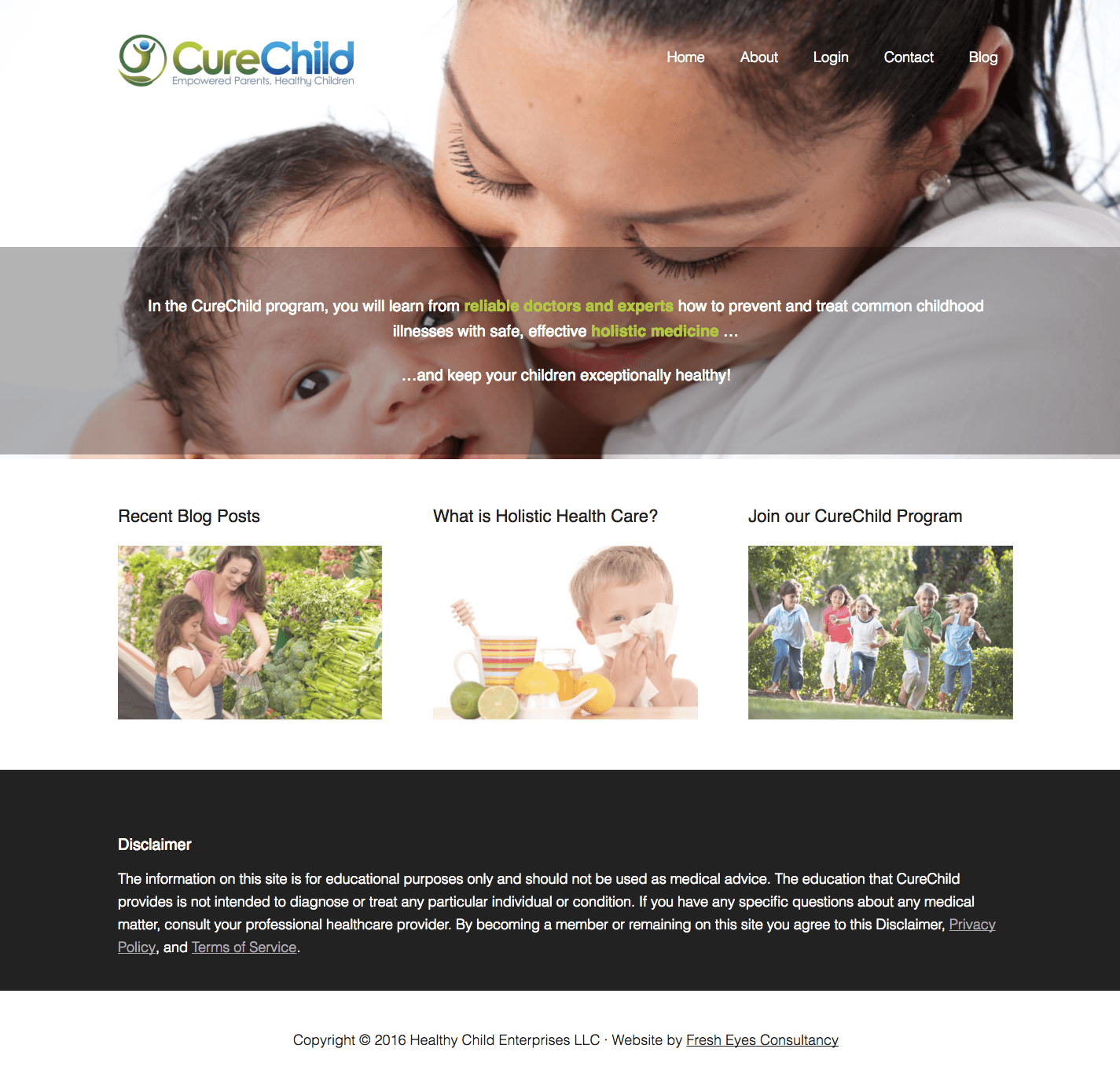 CureChild teaches parents how to treat and prevent childhood illnesses with safe, effective holistic medicine.
This project included the design, build and strategy of a new membership website. The public site includes blog posts, background information and a sales page. The membership area includes a series of protected video content and ebooks, split into subject modules.
You can view the CureChild website here.
Would you like our help to get better results from your website, or with your website project? Please enter your details below for a free, no obligation discussion.