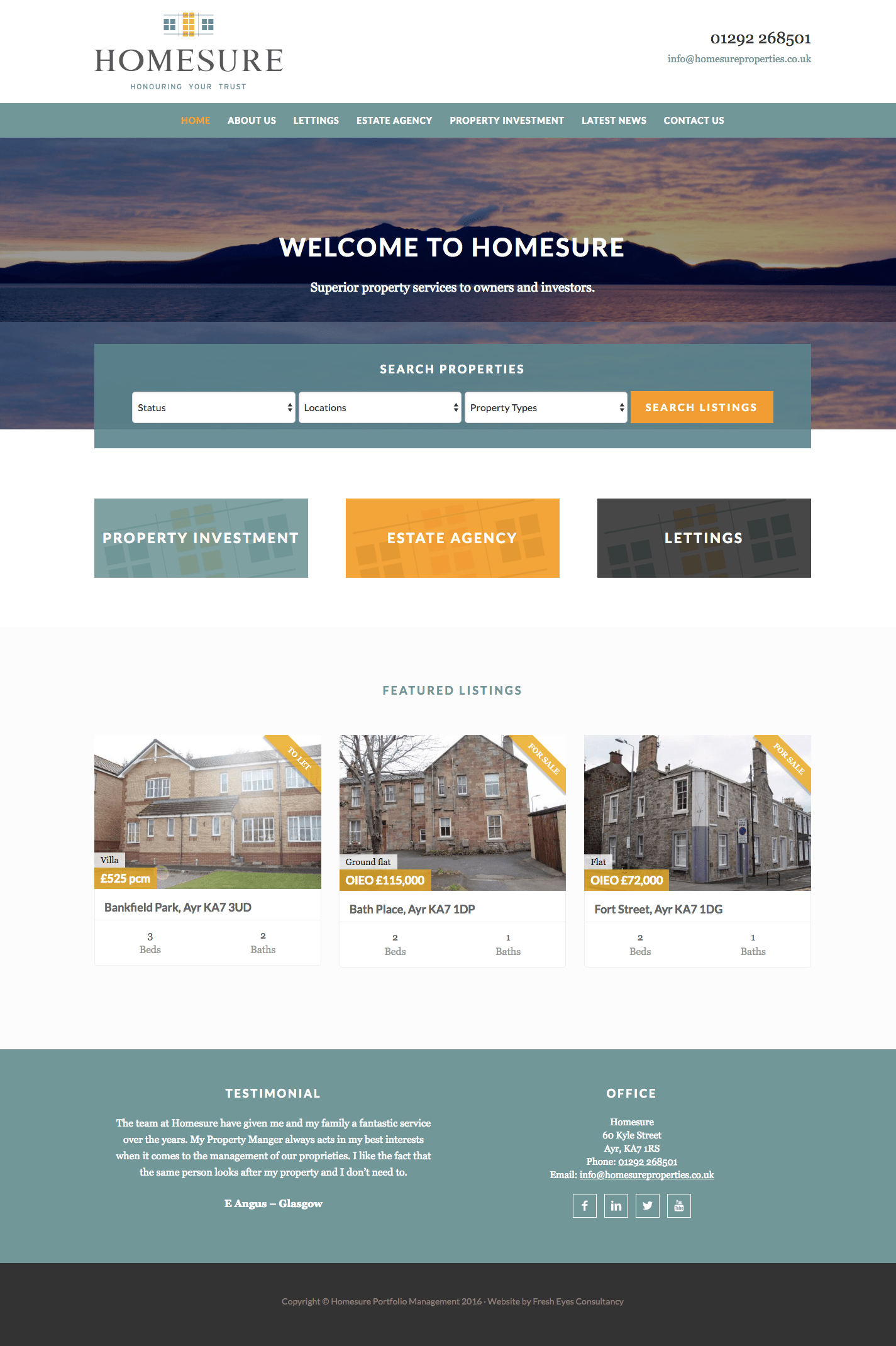 Based in Ayr, Scotland, Homesure provide an estate agency, lettings and property investment service.
Following our website critique, the focus of this project was rebuilding the existing WordPress website into a new mobile responsive design whilst adding the facility for property listing.
You can view the Homesure website here.
Would you like our help to get better results from your website, or with your website project? Please enter your details below for a free, no obligation discussion.