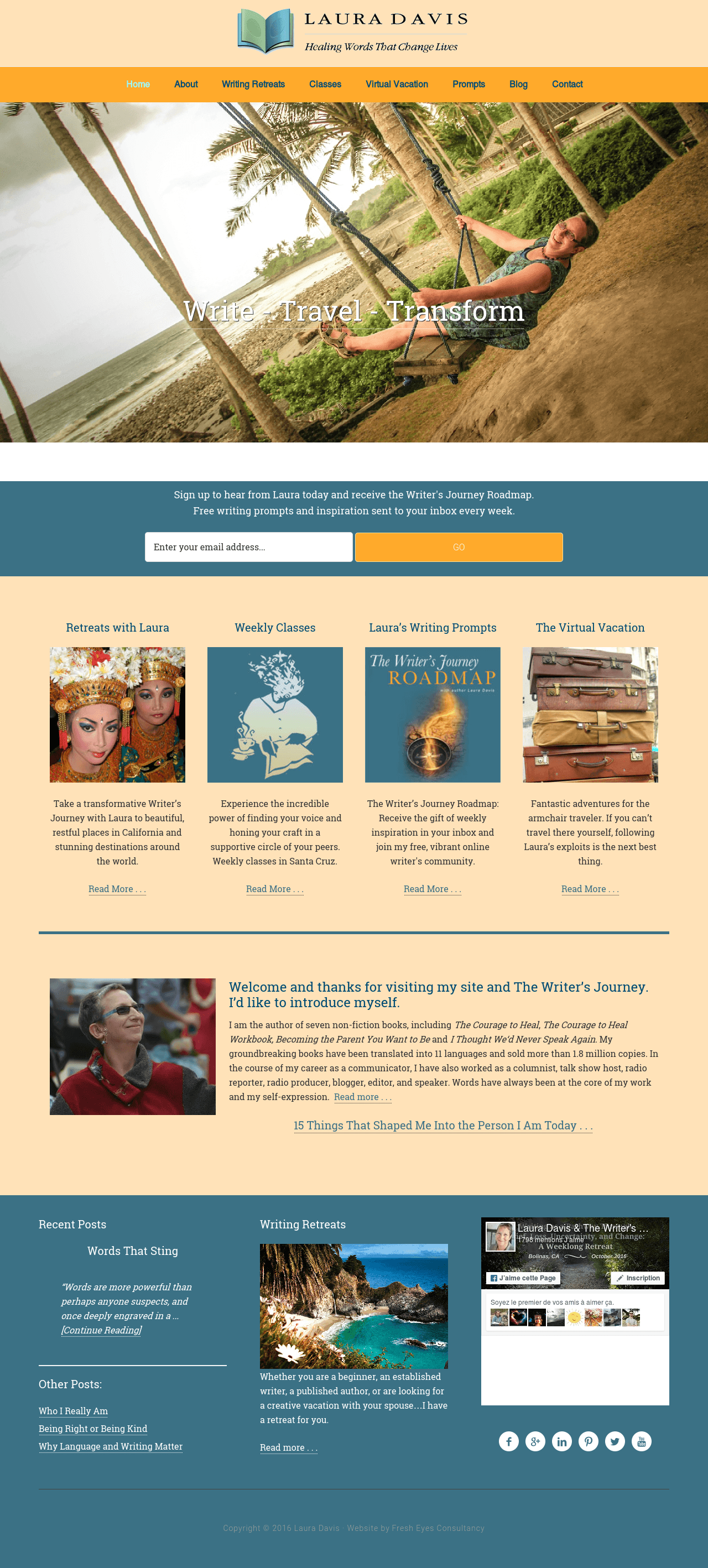 A complex project for author Laura Davis, integrating a Joomla website, blog and a WordPress blog into one single website.
Following our website critique key factors of the project included migrating URLs from both of the original websites to ensure no organic search engine traffic was lost, and also that visitors would recognise design elements from the original websites to feel they were still in the right place. The new mobile responsive website also needed to better highlight Laura's international and US based writing retreats.
Once the new website was live a number of regular visitors took the time to send Laura their positive feedback about the design and ease of use. You can view Laura's website here.
Would you like our help to get better results from your website, or with your website project? Please enter your details below for a free, no obligation discussion.